WARNING!!!!
THESE SERMON OUTLINES
By Michael D. O'Neal,
Founder and Pastor Since 1986 Of
Gospel Light Baptist Church, Albany, Georgia
And Pastor of Bible-Believing, Fundamental, Independent
Baptist Churches Since 1975
Are From the Ministry of a Man of Whom it Has Been Said:
"You are probably the most childish acting preacher I've come across."
-and-
"you're [sic] mouth is trying to call for more than that little body of yours can handle."
— Pastor Mike Carruthers, Bethlehem, GA
Writing 03/23/02 to Pastor O'Neal in email correspondence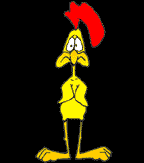 *****
"I believe that what you are teaching is heresy and I would not want anyone on our forum to be exposed to it."
— David Williams, Host of Fundamental Independent Baptist Forum
Writing 1/11/99 to Pastor O'Neal in email correspondence

*****
(1)"I put him on the "auto trash" list because he never offers anything that is edifying, or even Biblical,
but just his snide remarks and liberal/protestant opinions!"
(2) "You are not my brother. You are a lying snake and lost as Hogan's goat."
— Pastor Tom Cassidy, First Baptist Church, Spring Valley, CA
Writing (1) 1/20/98 on the Fundamental Debate Email List
and (2) 3/27/00 on the Fundamental Email List

*****
"O'Neal has a nasty and bitter spirit about him that I am not interested in dealing with it.
He makes me want to sin. There is nothing Godly about anything he has said in any of his posts."
–Melissa Stogsdill, Pastor's Wife, Old Landmark Baptist Church, Greenfield, IN
Writing 1/14/98 on the Fundamental Debate Email List
"ONeal is nothing more than a loud mouth, insulting, lost man…"
–Melissa Stogsdill again, Writing 1/15/98 on the Fundamental Debate Email List
***NOTE: Sister Stogsdill has now apologized both privately and publicly for the above comments. Her husband says that she does not, however, wish for the remarks to be removed, for the posting of them makes her feel like a celebrity.

*****
"Sir, this is going to be my last reply as you have shown yourself rude beyond comprehension"
–Kenny Young, Acquaintance of Ron Minton, after several private email exchanges about Minton's dismissal from BBC and the King James Bible issue
Writing me by email 8/11/98
*****
"I can only say, Mr. O'Neal, that I have never tried to correspond with a more arrogant and obnoxious religionist than you."
–Pastor Bill Parker, Eager Avenue Grace Church, Albany, GA,
Writing to Pastor O'Neal in Email Correspondence Dated 1/6/97
*****
"Blessed are ye, when men shall revile you, and persecute you, and shall say all manner of evil against you falsely, for my sake. Rejoice, and be exceeding glad: for great is your reward in heaven: for so persecuted they the prophets which were before you."
–The Lord Jesus Christ, Matt. 5:11-12, The Holy Bible, King James 1611 Authorized Version
*****
STILL INTERESTED?


Then GO Right Now To the Drop Down Menus!